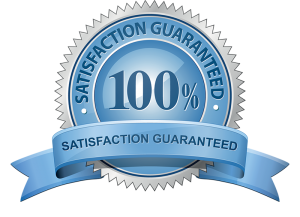 QUALITY CRAFTSMANSHIP!


WORK SMARTER WITH OUR COMPANY!
Need a 24/7 plumber Sydney? We provide an innovative and cost-effective industrial solutions for over 20 years.
Finding a reliable plumber in Sydney can be a daunting tasks, especially if you need one in the middle of the night. Emergencies never happen at a convenient time, and when it comes to plumbing, it can be especially stressful. That's why its essential to have a 24/7 plumber in Sydney that you can trust.
CONTACT US
1300 789 080
CALL US NOW!
Welcome to 24 Seven Emergency Plumbing
Reliable 24-Hour Emergency Plumbing Services in Sydney: Your Trusted Solution for Quick and Efficient Plumbing Repairs
As a business owner or homeowner in Sydney, plumbing emergencies can be stressful and disruptive. Whether it's a burst pipe, a clogged drain, or a malfunctioning water heater, these issues require immediate attention to prevent further damage and inconvenience. That's why our 24-hour emergency plumbing services in Sydney are here to provide you with reliable and efficient solutions, day or night.
Prompt and Professional Emergency Plumbing Services
At our plumbing company, we understand that plumbing emergencies can happen at any time, without warning. That's why our team of skilled and certified plumbers is available 24/7 to respond to your emergency calls promptly. we prioritize your needs and aim to arrive at your location as quickly as possible, equipped with the necessary tools and expertise to diagnose and fix the problem efficiently.
CONTACT US
CALL US NOW!
WHAT WE DO?
We specialises in residential and commercial plumbing Sydney. Servicing the homes and businesses across Sydney Metropolitan area. Our reputation is based on the quality of our work and our professional and qualified staff. A proud member of Master Builders Association of NSW. A specialist and accredited plumbers at Thermostatic Mixing Valves, sewers and pipes and RPZ Valves. A team with award wining plumbers.
CONTACT US
1300 789 080
CALL US NOW!
Aside from being available 24/7 for all your plumbing needs, our expert plumbers can assist with your blocked drains, hot water systems, bathroom fitouts, kitchen install and all your domestic plumbing needs. We also specialise in gas, hot water and stove installations.
We use the latest machinery for unblocking drains and we carry out camera inspection surveys for storm water and sewers hydro jetting. We also do Pipe Realigning.
WHAT CLIENTS SAYS ABOUT US?
EMERGENCY PLUMBER SYDNEY
For Fast Same Day Service Call 24 Seven Emergency Plumbers 1300 789 080

Expert Commercial Plumbing Services in Sydney: Your 24 hour Solution for Reliable Plumbing Services
As a business owner in Sydney, you understand the importance of having a reliable and efficient plumbing system in your commercial property. Whether it's a bustling restaurant, a busy office building, or a thriving retain store, a well-functioning plumbing system is essential to ensure smooth operations and provide a pleasant experience for your customers and employees alike. When it comes to commercial plumbing services in sydney, you need a trusted partner who can provide prompt, professional, and round-the-clock solutions to keep your business running smoothly. Look no further than our expert commercial plumbing services, available 24 hours a day, 7 days a week.
Why Choose Our 24 hour Commercial Plumbing Services in Sydney?
With years of experience in the industry, our team of highly skilled and certified plumbers understands the unique needs and challenges of commercial plumbing in Sydney. We are committed to delivering exceptional service that is tailored to meet the specific requirements of your business. When you choose our commercial plumbing services, you can expert:
Prompt and Reliable Service: We understand that plumbing emergencies can occur at any time, disrupting your business operations. That's why we offer 24-hour emergency plumbing services to ensure that your plumbing issues are addressed promptly and efficiently, minimizing downtime and preventing further damage.
Expert Solutions: Our team of experienced plumbers is well-equipped to handle all types of commercial plumbing issues, from minor repairs to complex installations. We use state-of-the-art tools and techniques to diagnose and fix plumbing problems quickly and effectively, ensuring that your business is back up and running in no time.
Tailored Plumbing Solutions: We understand that every commercial property is unique, with it's own set of plumbing requirements. Our team takes the time to understand your specific needs and offers customized solutions that are tailored to meet the demands of your business. From designing and installing new plumbing system to repairing and maintaining existing ones, we have the expertise to handle it all.
Compliance with Regulations: As a responsible and reputable 24 hour commercial plumbing Sydney provider, we adhere to all relevant regulations and guidelines to ensure that your plumbing systems are installed, repaired, and maintained in compliance with local codes and standards. This not only ensures the safety of your property and occupants but also protects your business from potential legal and financial liabilities.
Reliable, Qualified and Licensed Plumbers in Sydney. We can fix blocked drains, provide installation services for hot water systems and repairs for your bathroom and kitchen. Our qualified and professional Plumbers Sydney are available 24 hours Seven days a week.
SPECIAL OFFERS
We have a number of great offers, including free inspections and free CCTV reports for our customers to take advantage of. 24 Seven Plumbing Services is your trusted 24/7 plumber near me offering a range of exceptional services to meet all your plumbing needs. With our team of highly skilled and experienced plumbers, we are committed to providing top-notch service to our valued customers.
CONTACT US
1300 789 080
CALL US NOW!