Blocked Drains Services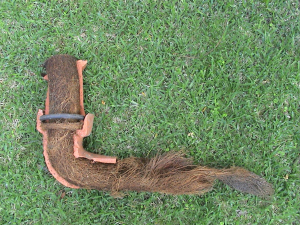 With the latest technology using CCTV cameras to inspect your blocked drain you can rest assured that our team are the best equipped plumbers to remove all blockages and ensure we identify any potential other blocks or future issues in your drains
If it is a simple blocked drain one of out plumbers will be able to remove the blockage with the right tool, anf for more stuboorn blockages we can use our high pressure jet blasting machine to remove most stubborn blocked drains and pipes.
Don't let a blocked drain cause a flood in your bathroom leaving an expensive mess to clean. If you feel your drains maybe blocked call Sydney's best plumbers to attend to the blocked drain before it costs you 100 or 1000's of dollars.
Just remember if your drains are blocked on a weekend, evening or even on public holidays we are available 24 hours 7 days a week, all year round.
KEEP IN TOUCH
24 Seven Emergency Plumbing
PO Box 4110, Bexley North
NSW, 2207
Phone.
1300 789 080
Fax.
02 9502 2886
Email.
info@24sevenplumbing.com.au